We are a Central Florida construction and development company located in the beautiful Clermont, Florida. Family-owned and operated since 1991, we specialize in custom-built homes and commercial buildings with a full range of construction services from foundation to finishing.
Our services reach beyond single-family home construction into remodeling, additions, barns, garages, commercial offices, medical buildouts, and commercial/retail warehouse buildings.
We use a select group of sub-contractors who are skilled and experienced in their trades. While subcontractors are used, you will not have to work with them. Boulder is your one point of contact and retains responsibility for ensuring your home or building meets your expectations.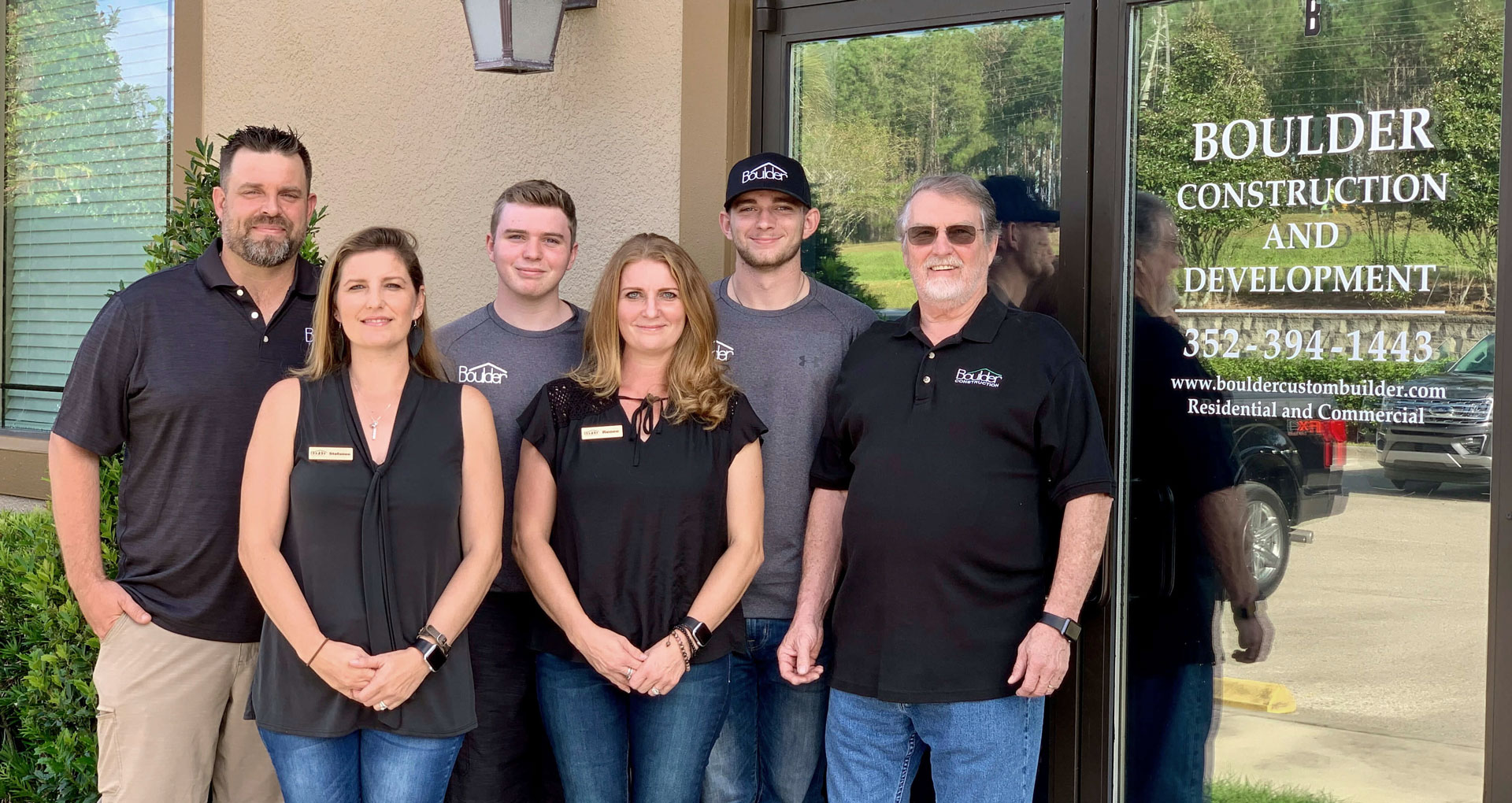 Pictured from left to right: Zac Puchlopek (Senior Project Manager), Stefanee Puchlopek (Owner & Certified Building Contractor), Cooper Goodale (Office Administration), Renee Goodale (Administrative Director), Cody Goodale (Site foreman), and Jerry Kocielko (Owner and Contractor)
Ready to get your next Central Florida construction and development project off the ground?
We are! Fill out the form to get the conversation started or call us at 352.394.1443